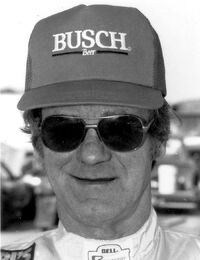 Stanley "Stub" Fadden (October 18, 1933 - March 11, 2009) was a NASCAR driver from North Haverhill, NH. He competed in twelve Nationwide Series events in his career, spanning from 1987 to 1995. His best year was in 1991, when he finished 66th in points after a career-best 10th place run at Loudon. He was also a longtime Busch East Series driver, winning on that tour four times.
External Links
Edit
Ad blocker interference detected!
Wikia is a free-to-use site that makes money from advertising. We have a modified experience for viewers using ad blockers

Wikia is not accessible if you've made further modifications. Remove the custom ad blocker rule(s) and the page will load as expected.