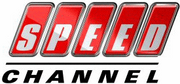 SPEED Channel, based in Charlotte, was launched on New Year's Day 1996, by Roger Werner, as SpeedVision. The network is primarily devoted to things that have four (or two) wheels, a motor, and move fast. Occaisionally, the motor is optional. Programming on the network includes live Formula One racing, NASCAR-related shows, how-to programming, antique car shows, less-popular racing series, a weekly news show, call-in shows, and even reality shows. Bobsledding, luge, and skeleton events are shown during the winter months. The network is also the exclusive United States broadcaster of the 24 Hours of Daytona, 24 Hours of Le Mans, and formerly the Dakar Rally until losing the rights to that event to OLN for 2005. Beginning in 2007, SPEED is the exclusive home to the NASCAR Sprint Cup Series' All-Star race, the Sprint All-Star Challenge. [1]
In February 2002, SpeedVision became known as SPEED Channel after being bought by Rupert Murdoch's News Corporation in order to be a 24 hour NASCAR network. This plan was ultimately shelved due to lack of quality NASCAR programming the network could attain at the time. Since News Corp.'s FOX Network had a year-old relationship as a NASCAR broadcaster, many NASCAR shows began airing on SPEED Channel, a move that was unpopular with some of the network's viewers. However, with the increased NASCAR programming, viewership is at all-time highs, with the channel being added to many regular cable lineups.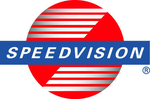 In its nearly four-year existence under its new name, SPEED has made an effort to show more live races. In 2002 and 2003, SPEED, along with
CBS
, was one of America's two networks showing Champ Car racing. In 2006, SPEED will air 8 Champ Car races, alongside CBS and
NBC
, who will broadcast 7 races combined, with 4 on CBS and 3 on NBC. In February 2003, SPEED also began showing live NASCAR
Craftsman Truck Series
racing. In fact, the network's coverage of the Truck Series'
Florida Dodge Dealers 250
for February 18, 2005 scored a Nielsen rating of 2.1, the highest-rated program the network has ever had. Another SPEED staple is
WindTunnel with Dave Despain
, a live call-in show that has been on the network since February 2003.
Since its inception in 1996, there has been a racing series named after the network-the SPEED World Challenge, formerly named, not surprisingly, the SpeedVision World Challenge. SPEED also runs a very short segment during its commercial breaks, titled, "My First Car", in which celebrities like Ron Howard, Pierce Brosnan, and George Lucas (who has a great love for Fiat) and SPEED Channel viewers talk about the first set of wheels they ever drove.
SPEED has recently made news with the firing of network president Jim Liberatore, who had been with the network since FOX bought it in 2001 when it was still SpeedVision, reportedly because Liberatore had wanted to reduce the number of NASCAR-related shows on the network, and the network brass wanted more NASCAR-related programming. In 2002, Speedvision had collaborated with Disney, causing the channel to resemble the Disney Channel in some ways, making the channel targeted for younger viewers in the preteen and teen age. This angered some network viewers, who fear that SPEED is becoming ever closer to becoming an all-NASCAR channel and the lost of intelligence because of the collaboration of the executives. Liberatore left this message for SPEED viewers on the network's message board. However, NASCAR programming continues to draw viewers to the network. Some SPEED viewers have suggested a second channel for non-NASCAR programming, just like ESPN has with ESPN2. Viewers were also upset that SPEED did not jump at the chance to be the U.S. broadcaster of the new A1 Grand Prix series. In December 2005, that honor went to OLN, whom, as mentioned above, also managed to nab the rights to Dakar from SPEED.
SPEED is primarily a satellite and digital cable network, although many areas in the U.S. do have the network in their basic cable packages. It is also available in Canada.
In the spring of 2006, SPEED will launch SPEED Mobile, where fans can download ringtones and wallpapers made by SPEED to their cell phones.
SPEEDTV has discontinued coverage of the World Rally Championship (FIA) for 2006. This decision was made to the disappointment of many US-based WRC fans, 17,000+ of which have signed an online petition to persuade SPEEDTV to add WRC coverage back to their lineup.
List of SPEED Channel Programs
Edit
American Muscle Car
American Thunder
Autoline Detroit
Back in the Day
Barrett-Jackson LIFE on the BLOCK
Behind the Headlights
Build or Bust
Car Crazy
Cars at Carlisle
Chop Cut Rebuild
Corbin's Ride On
Dream Car Garage
Fifth Gear
Legends of Motorsport
Lucas Oil on the Edge
Motorsports Mundial
MotorWeek
NASCAR Inside Nextel Cup
NASCAR Live!
NASCAR Past Champions
NASCAR Performance
NASCAR RaceDay
NASCAR Victory Lane
NOPI Tunervision
Pinks!
Redline TV
SPEED Channel Test Drive
SpeedFreaks
Speed News
Sports Car Revolution
Street Tuner Challenge
Texas Hardtails
The Motocross Files
The World's Greatest Auto Shows
Trackside
Tradin' Paint
Tuner Transformation
Two Guys Garage
Two Wheel Tuesday
Unique Whips
Victory by Design
V-Twin Motorcycles TV
WindTunnel with Dave Despain
Racing Series SPEED Channel Broadcasts
Edit
American Le Mans Series
AMA Superbike
AMA Supercross
ARCA Remax Series
CASCAR SuperCar Series
Champ Car Atlantic Championship
Champ Car World Series
CORR
SCCA Trans-Am Series
American Speed Association (series on permanent hiatus)
Australian V8 Supercars (Winter months only)
Crown Royal IROC Series
Dunlop MSA British Touring Car Championship (Winter months only)
Formula 1
FIM MotoGP Series
FIM World Superbike Series
German Touring Car Masters (Winter months only)
IHRA
USHRAMonster Jam
SPEED World Challenge
USAR Hooters Pro Cup
World Rally Championship (Indefinitely suspended.)
Specials Broadcast by SPEED Channel
Edit
12 Hours of Sebring
24 Hours of Le Mans
Barrett-Jackson Classic Car Auction
Knoxville Nationals
Michael Waltrip Celebrity Poker Tournament
Nextel All-Star Challenge (begins airing on SPEED in 2007)
Petit Le Mans
Race of Champions
SCCA National Championship Runoffs
Former SPEED Channel Programs
Edit
Barrett-Jackson Car Search
Formula 1 Decade
Inside NBS
I Wanna Date a Race Car Driver
Men Behind the Wrenches
NASCAR Nation
Pit Bull (SPEED Channel program)
Speed Racer
WRC Rally Magazine
Indy 500: The Classics
SPEED Channel On-Air Personalities
Edit
External links
Edit
Ad blocker interference detected!
Wikia is a free-to-use site that makes money from advertising. We have a modified experience for viewers using ad blockers

Wikia is not accessible if you've made further modifications. Remove the custom ad blocker rule(s) and the page will load as expected.