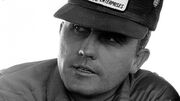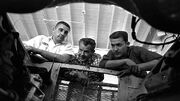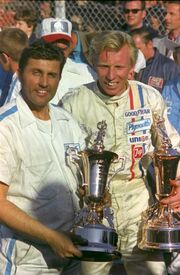 Driver:
Maurice Petty (March 27, 1939 - ) is a former NASCAR driver from Randleman, NC. He was the chief engine builder at Petty Enterprises and the lead mechanic for his brother, Richard Petty. In his driving career, Petty competed in twenty-six NASCAR Cup events and earned sixteen top-tens. His best finish was a 3rd at Piedmont Interstate Fairgrounds, Spartanburg in 1961.
Engine Builder:
Maurice Petty was the chief engine builder at Petty Enterprises. Petty Enterprises was founded by Lee Petty with his two sons Richard and Maurice. Maurice was a part of over 250 wins as either engine builder, crew-chief, or team owner at Petty Enterprises. The most wins by any racing team in NASCAR history!
Both Richard and Maurice worked with their father Lee Petty. They were instrumental in helping him win the first Daytona 500 in 1959.
Richard is known as the "King of NASCAR," and Maurice is known as the "Chief". He built the motors that helped Richard Petty win his record 200 victories, and 7 Cup Series championships (1964, '67, '71, '72, '74, '75, '79). Richard Petty had 7 Daytona 500 victories with his engines. Lee Petty, Buddy Baker, Jim Paschal and Pete Hamilton also raced and won with his engines (over 250 wins total).
Please click here for the official release of the information above:
Crew-Chief:
In 1970, Maurice Petty was the crew-chief for Pete Hamilton who had three wins for Petty Enterprises in the #40 Superbird. He won the 1970 Daytona 500 and both races at Talladega Superspeedway.
Awards:
In 2011, Maurice Petty was inducted into the International Motorsports Hall of Fame in Talladega for his decorated career as a team owner, engine builder, crew-chief, and driver. Click here to see the Press Release for this honor

In 2013, Maurice Petty was nominated for the NASCAR Hall of Fame. Click here to see the Press Release for this honor
Check out this great article about Maurice.
External Links
Edit
Ad blocker interference detected!
Wikia is a free-to-use site that makes money from advertising. We have a modified experience for viewers using ad blockers

Wikia is not accessible if you've made further modifications. Remove the custom ad blocker rule(s) and the page will load as expected.