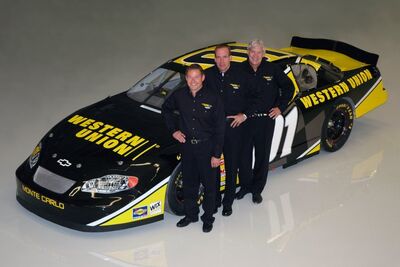 Duesenberg & Leik Motorsports is a new Busch Series team. It is owned and operated by Indy Racing League owner Keith Duesenberg and race car driver Dwayne Leik. The team was announced in the fall of 2005, and will field the #01 Chevrolet Monte Carlo full-time in 2006. Leik and Jay Sauter will share driving duties, and Western Union will be the sponsor.
Ad blocker interference detected!
Wikia is a free-to-use site that makes money from advertising. We have a modified experience for viewers using ad blockers

Wikia is not accessible if you've made further modifications. Remove the custom ad blocker rule(s) and the page will load as expected.